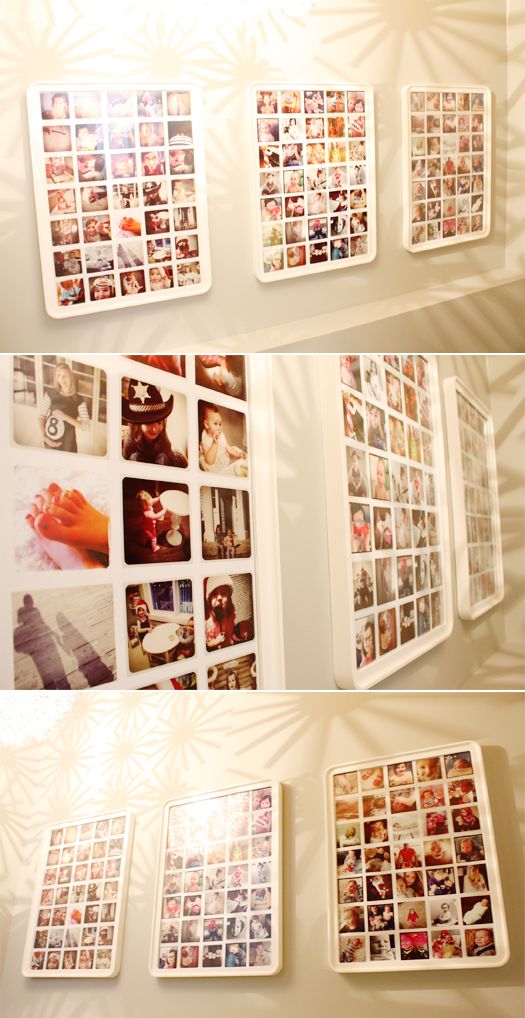 i've been using my most favourite app,
instagram
for one year now. the very first photo i took was of hannah licking a giant swirly lolly for breakfast on Easter morning 2011. coincidentally, we framed and hung our year of instagrams this Easter weekend. it's definitely a new favourite spot to gaze at in our home.
our instagrams tell our story of the past year. they capture small special moments and not necessarily a perfect picture. we can look back through these photos and remember a specific event, activity, outing or just funny moment at home. this morning, hannah and i even played i spy with the photos, remembering a silly hat she wore or a cardboard plane she flew.
i took advantage of a 20% off sale through
www.posterjack.ca
, thanks to a mention from
tickled pink photography
. i selected a 20 x 28 poster size print using one of poster jack's user friendly grid layouts. each of our posters has 35 photos. each poster was only $14 shipped - so economical that we'll be printing new posters each year! i framed them in
IKEA's ODBY frames
just like our
gigantic family photos
in our family room. we haven't much wall space in our cozy little home, so they're hung on our landing beneath the gorgeous
maskros pendant
which casts some delightful shadows in our stairwell.
how do you display your instagrams?