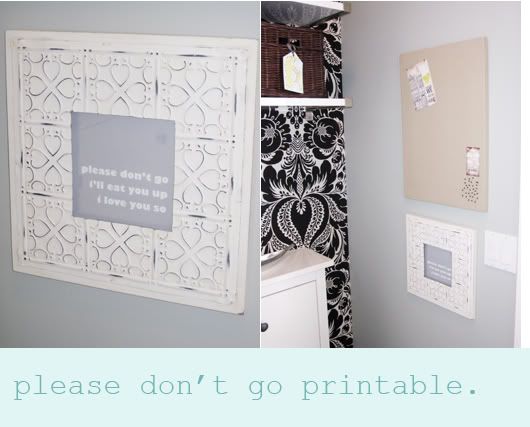 inspired by a recent issue of
Do It Yourself magazine
and one of hannah's all time favorite bedtime books,
Where The Wild Things Are
, i designed this little print for our back entrance.
i'm probably breaking all kinds of rules hanging a frame this low under our linen board next to a lightswitch... but i love the
playfulness
of it. it's just what this little nook needed. i dug out a frame i had stashed in one of our many random boxes in our basement. it just so happens to play off the same hidden heart pattern on our black and white wallpaper.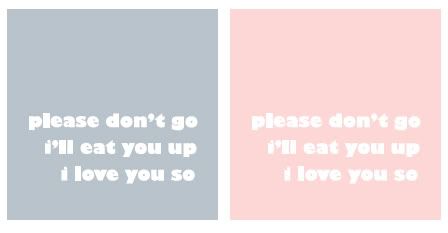 the print measures 5.5 x 5.5 inches and i've designed it in five pretty colors for your printing pleasure. enjoy!
please don't go - gray
please don't go - pink
please don't go - green
please don't go - blue
please don't go - lilac