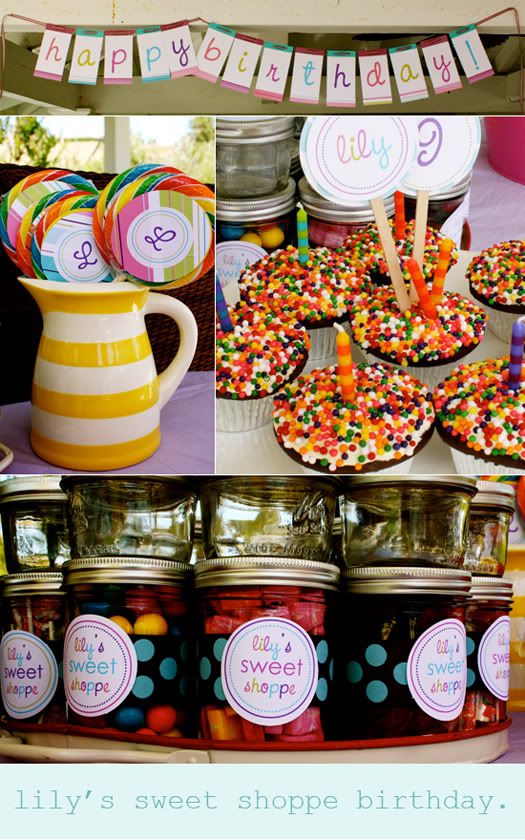 if i could. i would sit at my desk &
design pretty party decor
all day long.
i was excited to offer my help to my sis-in-law who just threw her oldest daughter, lily,
a pool party bash! the theme... bright playful colors, lollipops, and sweets galore!
i designed the invites, a birthday banner, water bottle & candy jar stickies, & cupcake toppers!
she did such a wonderful job decorating!