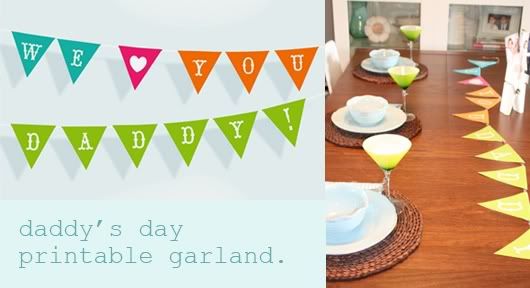 graced with the sunshine, we enjoyed a wonderful dad's day today.
while hubby i was out at the driving range, i quickly whipped up the dinner table... adding the garland, some cute plaid ribbon, photos of the fam-jam and coordinating place settings.
the garland added a cute, colorful & simple touch to the table.
of course, hung on the wall would be equally adorable!

Happythought also has an etsy shoppe boasting with cute prints, printables & other goodies!