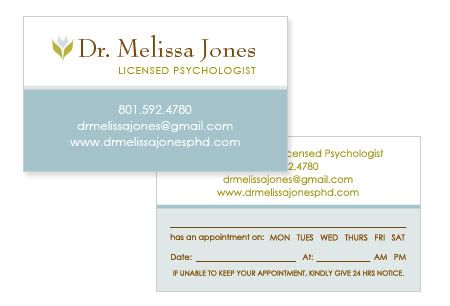 i recently completed a
business card design
for my cousin melissa. the simplistic cards coordinate with her
new web presence
and function as an appointment card as well!

tip.
i've been using
psprint.com
for years for printing needs, for both clients and my own marketing. shipping to canada is a little steep, but with their ridiculously inexpensive prices, they're still a
fabulous deal
. you won't be disappointed with the quality and turn-around time!

right now, their business cards are 60% off!
check them out!